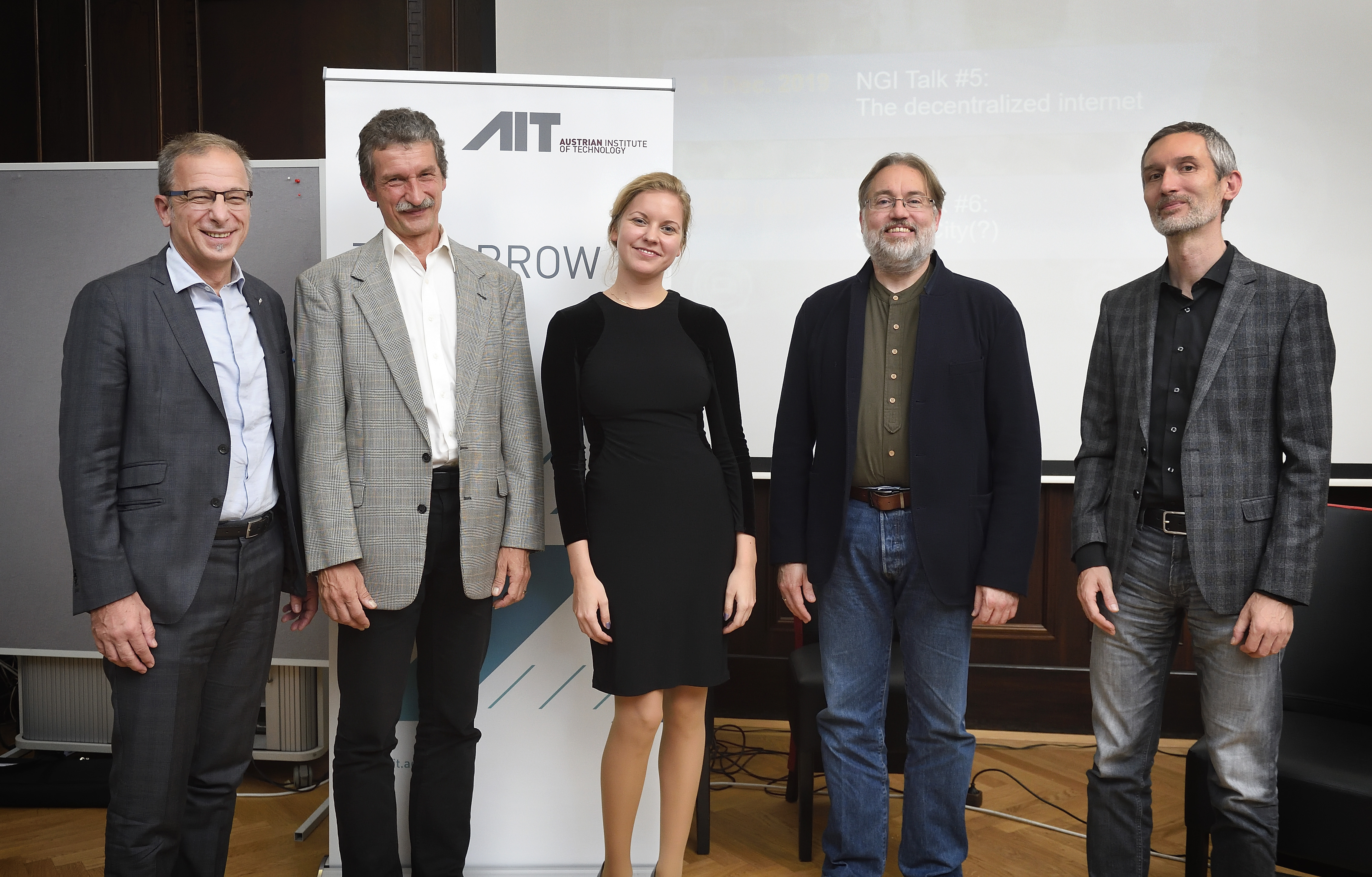 Thema des zweiten NGI Talks war das aktuelle Thema Vertrauen und die je nach Perspektive unterschiedlichen Bedeutungen von Vertrauen. So kann Vertrauen aus einer rechtlichen Deutung heraus klare Verhaltensregeln erstellen, die es Akteure im digitalen ermöglicht beispielweise Haftungsfragen transparent zu regeln und somit Handlungsräume zu ermöglichen. Für das gesellschaftliche digitale Zusammenleben ist die Etablierung vertrauter Mechanismen eine relevante Größe, doch steht sie aktuell noch sehr stark unter den wirtschaftlichen Zwängen. Aktuelle Entwicklungen wie Filterblasen, gezielte Desinformation oder Datenmissbrauch zeigen einerseits, dass bisher mit viel Vorschusslorbeeren im digitalen Bereich gearbeitet wurde und anderseits, dass die bisherigen technologischen Entwicklungen das Thema stiefmütterlich behandelt haben.
Aus technologischer Perspektive sind Forschungsvorhaben ein wichtiger Treiber, aber auch die Politik und Wirtschaft stehen in der Verantwortung. Es wurde jedoch auch sehr schnell klar, dass der/dem Endanwender*innen eine tragende Rolle zukommt. Das Einfordern von Transparenz und Nachvollziehbarkeit hat dabei hohe Priorität, verlangt gleichzeitig aber auch ein hohes Maß an Aufgeklärtheit der Bürger*innen. Unterstützend können dabei beispielsweise staatliche Regulierung, Standardisierung und Zertifizierung mitwirken um Vertrauen in neue Lösungen und Technologie zu manifestieren. Jedoch erschweren hier die zentralen und dezentralen Substrukturen und Teilbereiche des digitalen Raums ein einheitliches und nachvollziehbares Vorgehen, da die Gesetzgebung in Wirklichkeit global gedacht werden muss.
An Hand der Blockchain Technologie wurde für alle Diskutanten und Zuhörerinnen die Vielseitigkeit der Problemstellung rund um den "digital Trust" deutlich gemacht. So bestimmen Nutzerzahlen von zwei bis mehrere Millionen Endanwender die Anforderungen an die Technologie. Ebenso wie der konkrete Anwendungsfall, der sich über Szenarien aus der Finanzbranche bis hin zu privaten Anwendungsfällen erstrecken kann. Deutlich wurde wieder, dass auch hier die Lösung nicht nur in der Technologie gesucht werden kann, sondern es den gemeinsamen Diskurs bedarf, um den Anforderungen, die an das digitale Zusammenleben und arbeiten gestellt werden, gerecht zu werden.
You can download the full article covering the event and including an interview with the speakers here: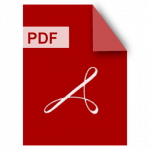 Report Plus April 2019
Agenda
Images (c) Sela Krobath, Video (c) Bernhard Schojer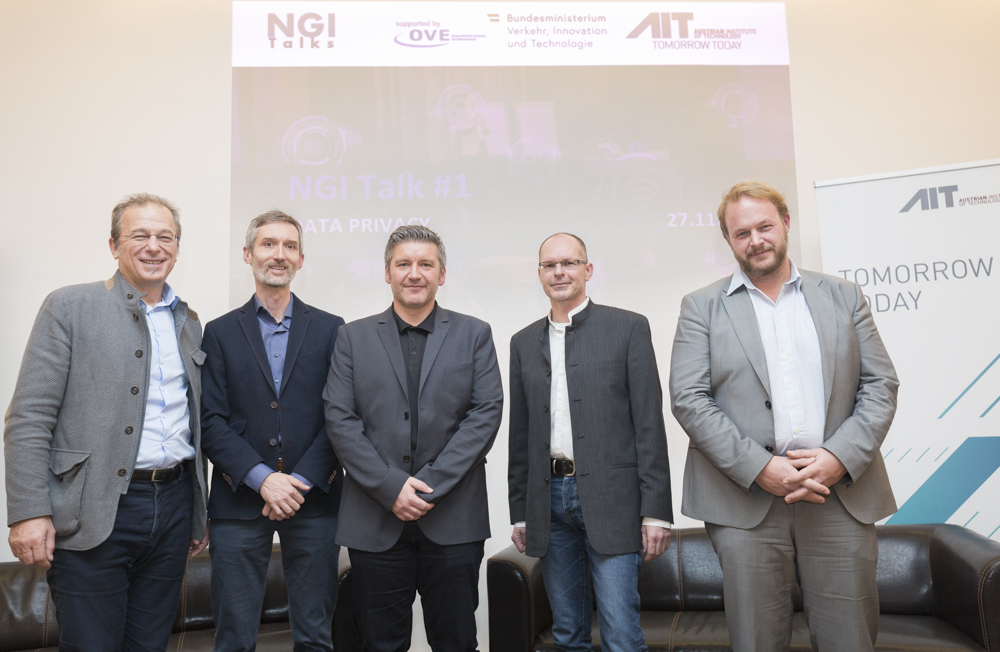 Our first NGI Talk took place on November 27th at OVE in Vienna. In the three talks and the following discussion "values" turned out the connecting element. You can download the slides from the event on the event web-page. A report about the event was also published in Computerwelt.
An extensive summary of the event is included in the german version of this post.