NGI Talk #3: AI and beyond
June 3, 2019 @ 16:00

-

18:00

Free

In cooperation with

Outline
Artificial Intelligence (AI) ist überall. Objekte und Prozesse nutzen AI, um ihren Nutzen zu verbessern und die Interaktion mit diesen Systemen zu vereinfachen. Lautsprecher nutzen AI, um unsere bevorzugte Musik zu verstehen, Autos nutzen AI, um uns autonom an ihr Ziel zu bringen, und Versicherungen nutzen AI, um ihre Angebote zu optimieren. Aber wie verändert dies unsere Wahrnehmung von Technologie und unser Verhältnis dazu? Wird die Technologie menschlicher oder verlieren wir die Kontrolle, da wir nicht mehr verstehen können, wie Entscheidungen getroffen werden und ob wir mit einem Menschen oder einer Maschine interagieren?
In der dritten Runde der NGI-Talks wollen wir diskutieren, wie künstliche Intelligenz die Art und Weise verändert, wie wir mit Computern umgehen, wie dies zur Unterstützung von Unternehmen und Regierungen genutzt werden kann und was dies für unsere Beziehung zu Maschinen bedeutet.
Agenda
Impulse Talk #1: Utilization – AI als Grundlage für natürliche Human Computer Interaktionen
Speaker: DI Patrick Ratheiser (LEFTSHIFT ONE, Founder & CEO)

Impulse Talk #2: Practicability – Möglichkeiten und Regulierungen für AI in der öffentlichen Verwaltung
Speaker: Mag.a Tünde Fülöp (BMEIA, Datenschutzbeauftrage)
Impulse Talk #3: Useability – Wie wird die AI die Art und Weise verändern, wie wir Computer wahrnehmen und mit ihnen umgehen?
Speaker: Dr. Christine Bauer (JKU Institute of Computational Perception, Senior Post-Doc)

Panel Diskussion– moderierte Gesprächsrunde mit allen Speakern
Moderator: Mario Drobics (AIT)
Get Together – Gemütliche Fortsetzung der Diskussionen bei Essen und Getränken
(Impulse Talks werden auf Deutsch gehalten)
Speaker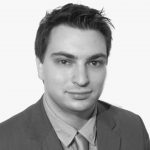 Patrick Ratheiser, ist Gründer von Leftshift One, einem KI-Unternehmen, das die AI-as-a-Service-Plattform G.A.I.A. entwickelt hat.
Ziel dieser Softwareplattform ist es, einerseits AI-Services auch Klein- und Mittelbetrieben zur Verfügung zu stellen. Andererseits sollen auch Softwareunternehmen die Möglichkeit bekommen, diese Plattform zu nutzen, um ihren Kunden maßgeschneiderte Lösungen unabhängig von den "Big Five" und außerdem "on-premises" anzubieten.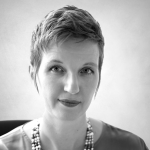 Tünde Fülöp (BMEIA) ist Expertin für Europarecht mit Schwerpunkt Rechtsstaatlichkeit, Demokratie, Institutionen und Grundrechte im supranationalen Kontext und war im Völkerrechtsbüro, im Verfassungsdienst und in der Parlamentsdirektion als Rechtsberaterin tätig. Als Datenschutzbeauftragte im Außenministerium befasst sie sich mit Fragen der praktischen Anwendung der DSGVO u.a. im Kontext der Digitalisierung. Sie ist Seminarleiterin und Trainerin für Europarecht und für Datenschutz.
Christine Bauer (JKU; https://christinebauer.eu) ist Senior Postdoc-Forscher an der Johannes Kepler Universität (JKU) Linz. Sie ist Trägerin des renommierten Elise Richter-Stipendiums für das Projekt "Fine-grained Culture-aware Music Recommender Systems". Christine hat mehr als 80 wissenschaftliche Veröffentlichungen in Journals und Konferenzen verfasst, von denen drei als beste Forschungsarbeit ausgezeichnet wurden und eine mit einem Award of Excellence ausgezeichnet wurde.
In ihrer Forschung verfolgt sie einen benutzerzentrierten Computing-Ansatz, bei dem die Technologie den Bedürfnissen der Benutzer, Interessengruppen oder der Gesellschaft entspricht. Ziel ist es, Daten für kontext adaptive und intelligente Systeme zu nutzen. Die Hauptanwendungsgebiete für ihre Forschung sind kontextabhängige Recommender-Systeme. In jüngster Zeit liegt der Schwerpunkt auf Recommender-Systeme für Musik.
Anmerkung: Während der Veranstaltung werden zu Dokumentationszwecken Fotos und/oder Filmaufnahmen gemacht. Die Bilder werden zum Zwecke der Berichterstattung über die Veranstaltung auf allen Kommunikationskanälen der Veranstalter (z.B. Print-, Online- und Social Media) veröffentlicht. Wenn Sie dies nicht wünschen, informieren Sie bitte den Fotografen vor Ort.
Während dieser Veranstaltung werden Fotos und Videoaufnahmen erstellt, die für die Dokumentation und Nachberichterstattung sowie Bewerbung nachfolgender Veranstaltungen verwendet werden (z.B. Homepage, Printmedien, Fotogalerien, soziale Netzwerke).
Diese Aufnahmen sind mit der bildlichen Darstellung von anwesenden Personen verbunden. Die Personenauswahl erfolgt rein zufällig.
Mit dem Betreten des Veranstaltungsgeländes/der Veranstaltungsräume, dem Erwerb einer Eintrittskarte bzw. der Anmeldung zu dieser Veranstaltung erfolgt automatisch die Einwilligung der anwesenden Person zur unentgeltlichen Veröffentlichung in o.g. Art und Weise, ohne dass es einer ausdrücklichen Erklärung durch die betreffende Person bedarf.
Sollten Sie dies nicht wünschen, informieren Sie bitte die Fotografin/den Fotografen vor Ort.
Photographs will be taken and video recordings made during this event, which will be used for documentation and post-reporting purposes as well for promoting subsequent events (e.g. website, print media. photo gallery, social networks).
These photographs and recordings are connected with the visual representation of the persons present. The choice of persons is purely random.
By entering the premises/venue of the event, purchasing an admission ticket or registering for the event the person present automatically consents to publication in the above-mentioned manner free of charge, without the express declaration of said person to that effect being required.
Should you not wish to give your consent, please inform the photographer of such at the event.