NGI Talk #4: Fake News and Echo Chambers
October 10, 2019 @ 16:00

-

18:00

Free

In cooperation with

Inhalt
Sind wir schon im "postfaktischen Zeitalter" angekommen? Welche Bedrohungen stellen Fake News für demoktratische Gesellschaften dar und wie können wir manipulierte Informationen wirkungsvoll erkennen? Die nächsten NGI-Talks werden sich diesen und weiteren Fragen zum Thema "Fake News and Echo Chambers" widmen. Kostenlose Registrierung auf der Website. Veranstaltet von AIT in Kooperation mit bmvit und OCG.
Das Internet und insbesondere die Sozialen Medien haben es erstmals in der Geschichte der Menschheit möglich gemacht, dass jeder seine Stimme im Netz erheben und seine Botschaften verbreiten kann, was zu einer enormen Demokratisierung der medialen Produktionsverhältnisse führte. Innerhalb nur weniger Jahre hat diese Autorenschaft für jedermann aber auch seine gefährliche Kehrseite zum Vorschein gebracht. Wir sind quasi in einem "postfaktischen Zeitalter" angekommen, wo man bei der Fülle an gezielter Falschinformation kaum mehr weiß, wem man noch vertrauen kann. Dazu kommt, dass die psychologische Disposition des Menschen á priori auf guten Glauben programmiert ist und damit die längst notwendige kritische Prüfung von Information verhindert. Gleichzeitig ermöglichen es die sozialen Plattformen, dass Gerüchte und Halbwahrheiten in Windeseile Verbreitung rund um die Welt finden. "Fake News" ist ein riesiges Problem, dem sich unsere aufgeklärten Staaten mit Aufklärung und Bildung verstärkt widmen müssen.
Im Rahmen dieser Veranstaltung werden wir die aus diesen Entwicklungen resultierenden Bedrohungen, Konsequenzen und möglichen Lösungen diskutieren. Die eingeladenen Redner*innen werden das Thema aus unterschiedlichen Blickwinkeln beleuchten die von einer Kommunikationswissenschaftlichen Sicht, über eine Analyse des Einflusses von Desinformation auf die Gesellschaft, bis hin zu technologischen Instrumenten zur automatischen Identifizierung von falschen Nachrichten in sozialen Medien reichen. Die Vorträge sind auf Deutsch und Englisch, die abschließende Podiumsdiskussion wird diesmal auf Englisch geführt.

Outline
For the first time in human history the Internet, and social media in particular, has given every individual a voice and a means of spreading their messages online. This represents an enormous democratization of our communication mechanisms. However, within only a few years it has also demonstrated the dangerous downside of allowing anyone to serve as a source of information. We have virtually arrived in a "post factual age", in which the wealth of deliberate disinformation renders it almost impossible to determine who is still trustworthy. This is compounded by the human psychological disposition to believe unquestioningly, hindering the much-needed practice of critically examining information. At the same time, social platforms allow rumours and half-truths to be disseminated almost instantly on a global scale. Fake news is a huge problem, and one which our enlightened societies must increasingly combat by means of information and education.
In this event we will discuss resulting threats, consequences, and possible solutions of these developments. The invited speakers will provide different viewpoints on the topic, ranging from an analysis on the influence of disinformation on society to technological tools to automatically identify fake news in social medias. Talks will be in German and English, the panel-discussion will be in English.
Agenda
Impulse Talk #1: Media – "Fake News – das süße Gift der Informationsgesellschaft": Speaker: Univ. Prof. Dr. Josef Trappel (University Salzburg, Leiter des Fachbereichs Kommunikationswissenschaft)
Impulse Talk #2: Impact – "People vs. disinformation: who is winning the battle?": Speaker: Miroslava Sawiris (GLOBESEC, Research Fellow)
Impulse Talk #3: Technology – "Desinformation und authentische digitale Medien": Speaker: Ross King (AIT, Senior Scientist)
Panel Diskussion– moderierte Gesprächsrunde mit allen Speakern
Moderator: Mario Drobics (AIT)
Get Together – Gemütliche Fortsetzung der Diskussionen bei Essen und Getränken
Speaker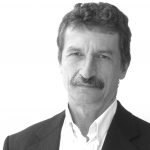 Josef Trappel, Universitätsprofessor für Kommunikationspolitik und Medienökonomie, leitet den Fachbereich Kommunikationswissenschaft der Universität Salzburg. Er hat Publizistik-, Kommunikations- und Politikwissenschaft studiert, war dann als Sachverständiger für Fragen der Medienpolitik im Bundeskanzleramt in Wien und bei der Europäischen Kommission in Brüssel tätig. Danach leitete der den Bereich Medien und Kommunikation der Prognos AG in Basel, Schweiz. Habilitation an der Universität Zürich. Er ist Direktor des Erasmus+ Joint Master Programmes Digital Communication Leadership.
Forschungsschwerpunkte: Internationale und nationale Medienpolitik, Medien und Demokratie, Medienökonomie, Implikationen neuer Kommunikationstechnologien, Digitalisierung und Innovation. Ausgewählte Publikationen: Digital Media Inequalities. Policies against Divides, Distrust and Discrimination (Nordicom, 2019). European Media in Crisis. Values, Risks and Policies (Routledge 2015). The Media for Democracy Monitor (Nordicom, 2011). Media in Europe Today (Intellect, 2011), Online-Medien – Leistungsprofil eines neuen Massenmediums (UVK, 2007).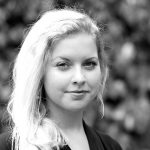 Miroslava Sawiris is a Research Fellow within the Strategic Communication Programme at GLOBSEC Policy Institute, which focuses its research activities on the subversive efforts to undermine democratic societies and examination of strategies, actors and tools utilised in information operations. Miroslava has conducted research looking into the impact of social media disinformation campaigns on electoral processes with case studies of 2019 Slovak Presidential Election and 2019 EP Elections in V4 countries. She holds a BA degree in Arabic and Russian Civilisation from the University of Leeds and a MA degree in International Relations from the University of York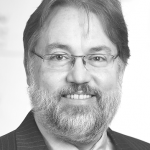 Ross King ist Leiter der Forschungsgruppe "Digital Insight Lab" am AIT und hat sich in den letzten Jahren mit quantitativen Methoden und Techniken der skalierten Datenverarbeitung und mit der Etablierung von voraussagenden Analyseverfahren für Big Data und Blockchains befasst. Als Projektleiter koordiniert Dr. King nationale und internationale Forschungsprojekte wie in KIRAS und Horizon 2020.
Während dieser Veranstaltung werden Fotos und Videoaufnahmen erstellt, die für die Dokumentation und Nachberichterstattung sowie Bewerbung nachfolgender Veranstaltungen verwendet werden (z.B. Homepage, Printmedien, Fotogalerien, soziale Netzwerke).
Diese Aufnahmen sind mit der bildlichen Darstellung von anwesenden Personen verbunden. Die Personenauswahl erfolgt rein zufällig.
Mit dem Betreten des Veranstaltungsgeländes/der Veranstaltungsräume, dem Erwerb einer Eintrittskarte bzw. der Anmeldung zu dieser Veranstaltung erfolgt automatisch die Einwilligung der anwesenden Person zur unentgeltlichen Veröffentlichung in o.g. Art und Weise, ohne dass es einer ausdrücklichen Erklärung durch die betreffende Person bedarf.
Sollten Sie dies nicht wünschen, informieren Sie bitte die Fotografin/den Fotografen vor Ort.
Photographs will be taken and video recordings made during this event, which will be used for documentation and post-reporting purposes as well for promoting subsequent events (e.g. website, print media. photo gallery, social networks).
These photographs and recordings are connected with the visual representation of the persons present. The choice of persons is purely random.
By entering the premises/venue of the event, purchasing an admission ticket or registering for the event the person present automatically consents to publication in the above-mentioned manner free of charge, without the express declaration of said person to that effect being required.
Should you not wish to give your consent, please inform the photographer of such at the event.